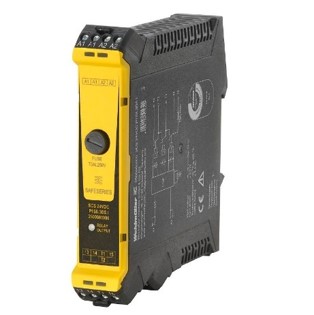 SAFESERIES SIL3 Relays
Designed to provide functional safety in high-risk installations, Weidmuller's SAFESERIES Relays include single and dual channel DIN-rail mounted modules suitable for switching safety-related circuits up to SIL3 level as per EN 61508.
Benefits:
SIL3 relays are designed for critical operations like emergency shutdown (ESD) in the process industry.
The new SIL3-relay "SCS 24VDC P1SIL3DS I" is intended to use together with a Triconex® safety PLC from Schneider Electric (INVENSYS).